Using the environment
Ambient temperature: – 5 ℃~ + 40 ℃
The most thermidor average temperature + 30 ℃
The hottest year average temperature +20 ℃
The altitude does not exceed 1000 m
The power supply voltage waveform similar to sine wave
Three-phase power supply voltage should be roughly symmetric
No obvious the filth of the installation environment
In the cupboard is special
 Product standards
GB/T10228-2015   GB1094.11-2007
High pressure rating: 10 (10.5, 11, 6, 6.3, 6.6) kV
Low pressure rating: 0.4 kV
Tapping range: no excitation voltage regulation (±5%,±2 x2.5%)
Link category: Dyn11 or Yyn0
Insulation level: LI75AC35 / AC5
Product parameter
Types of meaning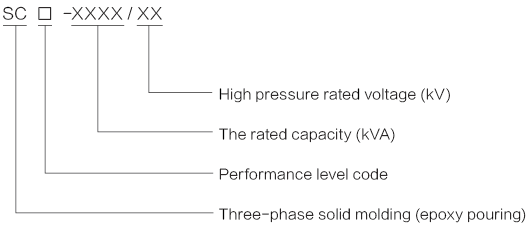 SC10 series 10 kvdry type transformer

SC11 series 10 kvdry type transformer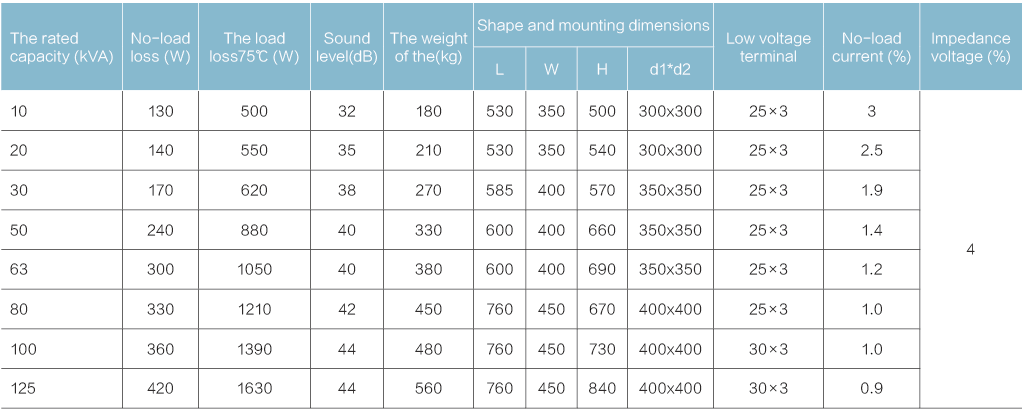 Zhejiang Pengbian Electric Co., Ltd. is located in China's electrical capital, is a collection of high-tech at home and abroad in one, the development and production of power transmission equipment key enterprises.
The company has advanced production equipment and exquisite manufacturing technology, specializing in the production of dry type transformer, oil-immersed transformer, special transformer, all kinds of reactor, wind power, photovoltaic transformer substation, substation transformer core, European-style box-type substation, American box transformer substation, high and low voltage complete sets of electrical equipment, power transmission and transformation equipment such as high and low voltage switchgear. Products should be widely in electric power, railway, industrial and mining enterprises, shipping, etc.
Welcome to our company to buy products!